Parish News
Greek Food Festival Volunteers Welcome
With Our Biggest Community Event of the year fast appoaching, we need many volunteers to make it a success. PLEASE take a look at our Schedule of Food Preparation Workshops over the next several weeks and sign up to volunteer for this important event! There is a place for everyone, even the youngest of our church community. If you have any questions or other areas not listed where you would like to help, feel free to contact any member of the Parish Council. Volunteer Here
Mark Your Calendars...Eikona Coming in September!
Eikona (ee-kona) is a three sister ensemble Presvytera Stacey Dorrance, Presvytera Marika Brown and Chrysanthy Therianos who chant and sing hymns and contemporary Christian music with roots in the Greek Orthodox church. Their beautiful voices and harmonies preserve, share and promote centuries worth of rich musical tradition around the world, reaching the new generation of Orthodox and Christian music fans. See Flyer Here.
9/21 - Paraklisis Sevice @ 7pm
9/22 - Saturday Concert @ 7pm
9/23 - Joining Orthros & Choir during Divine Liturgy
Tickets for the Saturday evening concert may be purchased online prior to the event for $25 or at the door for $30 each.
Wedding Luncheon - Honoring the Sacraments
Sunday, May 20th marked a special day honoring the Sacraments as part of our year long 100th Anniversary Church celebration! The festivities began in church with a special Marriage Blessing for all Eastern Orthodox married couples. Then it was off to Nicholson Hall, where guests where surrounded by elaborate decorations and a display of wedding dresses, photos, crowns and other memorable wedding items all provided by our church members. The event concluded with a delicious lunch including mimosas and specialty coffees. Thank you to everyone who made this event a success! See more photos from this event here.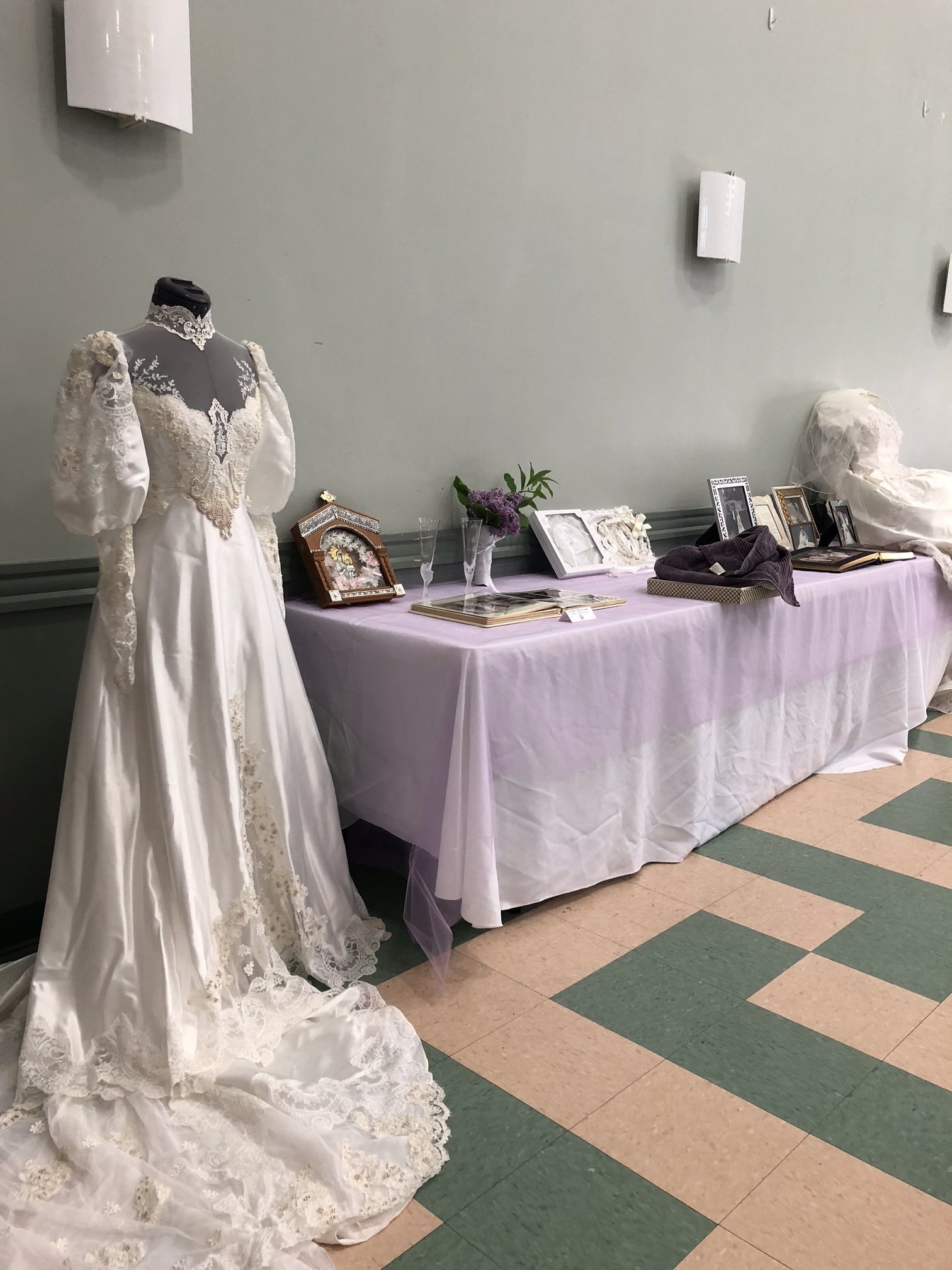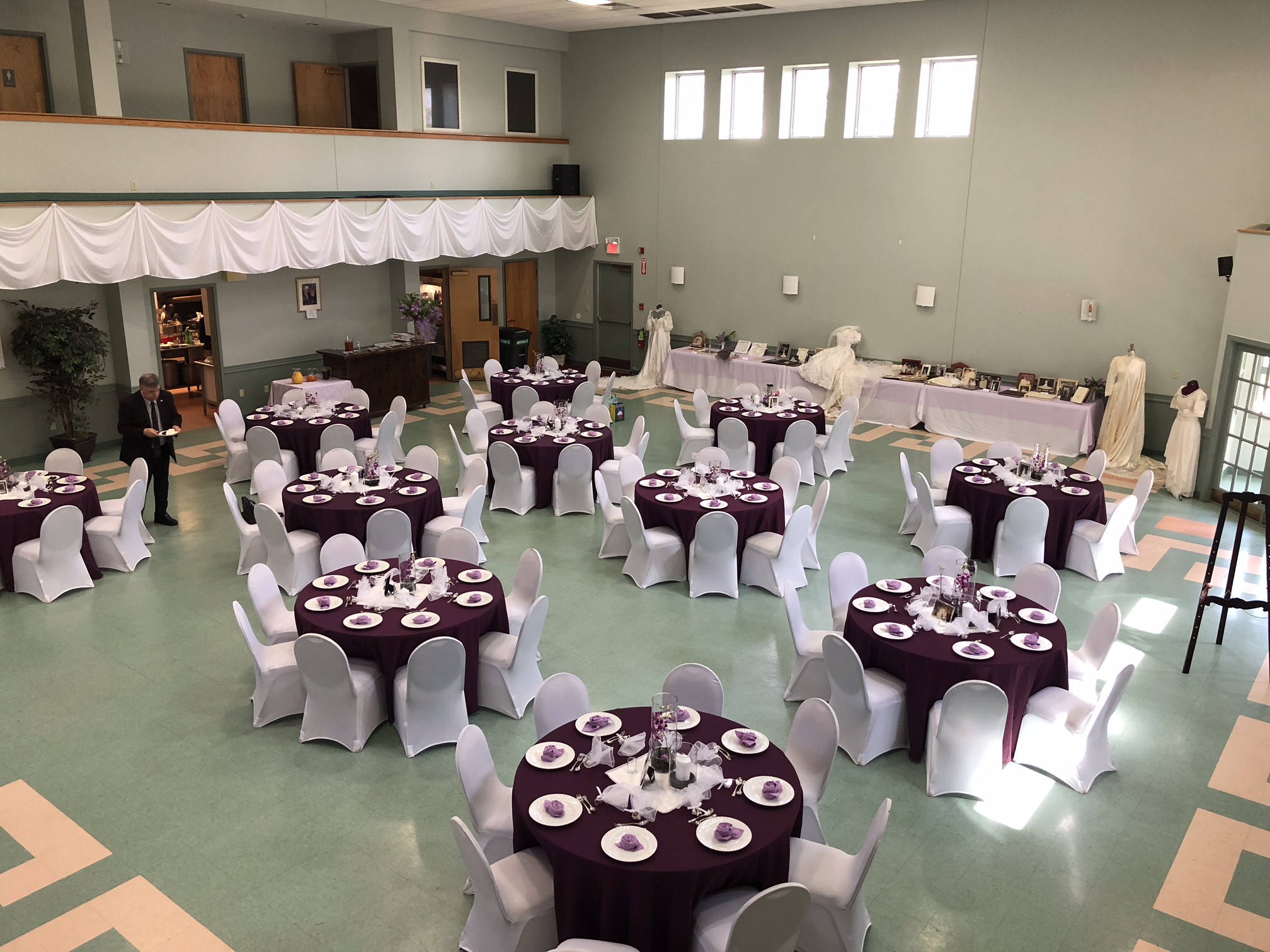 Help St. Basil's Kitchen Go Green!
With the newly purchaced dishwasher installed and ready for use in St. Basil's Kitchen, we are positioned to save money and the environment with the elimination of our weekly use of plastic and styrofoam serving dishes and silverware. We are asking for your help to purchase 48 place settings of Corelle Brand china to stock our kitchen. Each set includes a dinner and dessert plate, salad bowl, and coffee mug and costs just $6.99 each. If 48 families or individuals buy just one place setting, we will meet our goal! Your $6.99 donation will benefit St. Basil's Ministry and reducing our weekly trash output, as well as making steps to improve our global environment. Please give your check to any member of the St. Basil's Ministries Team: Cathy Chadwick, Daphne Tikellis, Mary Dollas, John Housianitis, Arthur Housianitis, Don Argyrople, or Fr. Costin.
The Greek Ladies Aid Association (GLAS) Charitable Works
The GLAS ladies of our community work hard to provide us with delicious meals and the beautification of our church in celebration of important dates like our name day celebration with the Annunciation Vesper Reception and Palm Sunday Luncheon. They are also committed to supporting our community, visiting parishioners with Easter plants and goodies who are unable to come to church, providing a yearly $100 scholarship to every graduating senior, and making monthly donations to various charities throughout the community. GLAS made donations to the following charities in April - June: Philoxena House, The Hellenic Women's Benevolent Nursing Center, The Jeanne Geiger Crisis Center, The Greek Food Festival Ad Book.
GLAS membership cards for 2018 are now available. Please see Dorothy Davis to update your membership for 2018. 100% of the $15 donation goes toward helping others less fortunate than ourselves.
Annunciation Note Cards On Sale Now

Our beautiful 3 ½" x 5" notecards featuring a print of the original 2006 acrylic painting of The Annunciation Church by artist, Evan Freeman. are available 6 cards with envelopes for just $5. All proceeds will help cover the cost of the Eikona Concert on September, 22, 2018. Please see Stacey Kevorkian to purchase cards.
Click on images below to enjoy pictures taken during Holy Week 2018.
Palm Sunday Oratorical Festival Holy and Great Friday
Greek Independence Day Celebration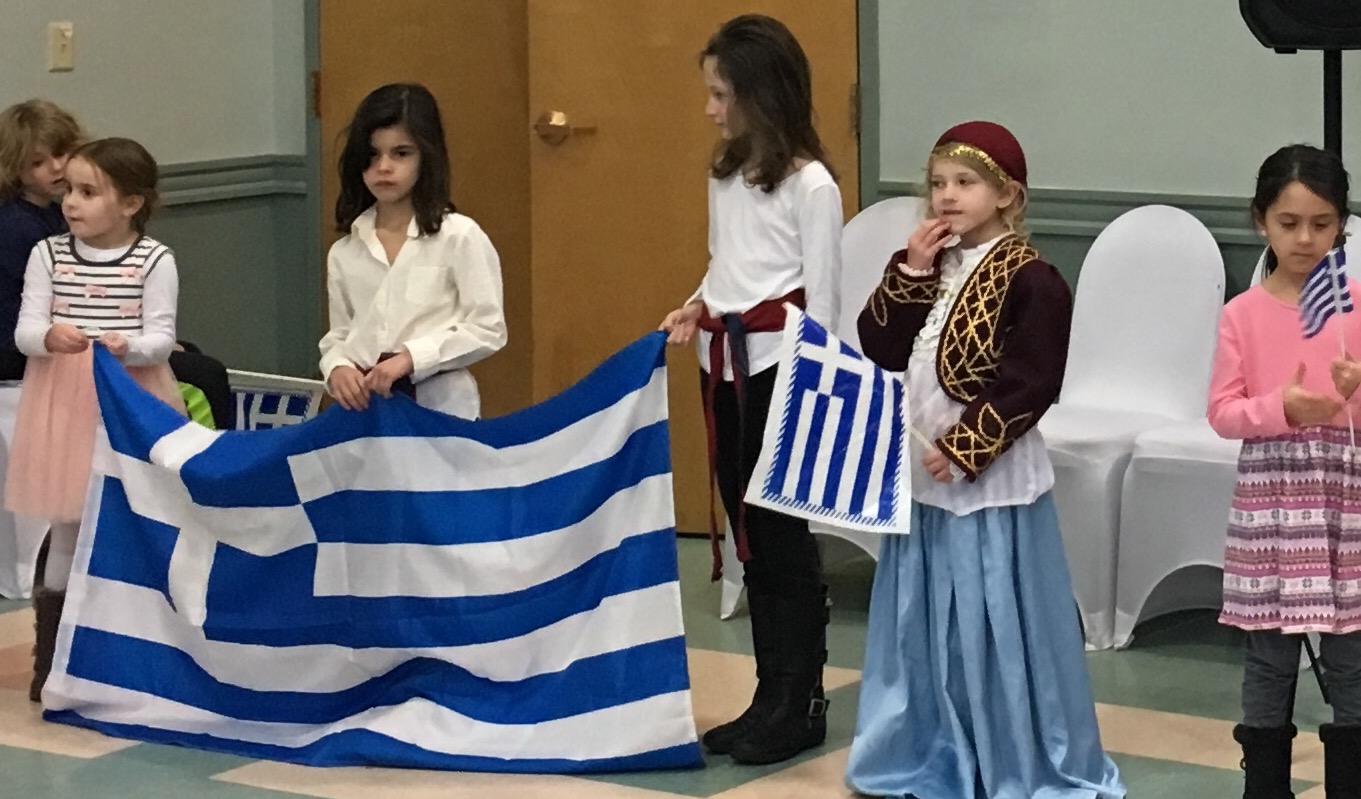 On Sunday, March 25th in addition to the celebration of the Feast of the Annunciation, our youth performed alongside some special guests from the Metropolis of Boston Dance Troupe in celebration of Greek Independence Day. A special thanks to the GLAS ladies for organizing a delicious luncheon and festive decorations in Nicholson Hall. See more photos here.
Save the Date
Sunday, June 10th - Pot Luck Picnic/Last Day of Sunday School
Join us immediately following Divine Liturgy in the courtyard for this Church Social BBQ in celebration of our 100th Anniversary and our youth, their teachers and their work in Christ over the past year! Please contact Andrea Jones with your contributions at andreajones1@comcast.net or phone: 978-465-1021.
Also June 10th - Laity Award Dinner
Join us as we congratulate our Parisioner of Year Winner, Gina Dussi, at the 32nd Annual Metropolis of Boston Ministry Award Banquet at Lombardo's Restaurant in Randolf, MA. The evening includes a 5:30 pm reception and picture taking, followed by dinner at 6:30pm. Contact the church office today to reserve your tickets @ $75/pp.
Sunday, June 24th - GLAS Summer Brunch
Celebrate with the Ladies at the Old Salt Tavern in Hampton, NH. Tickets are $26 and includes tax & gratuity. RSVP to Daphne Tikellis by June 15th.
July 27, 28, 29 - Greek Food Festival
Mark your calendars for this annual event on 7 Harris Street, Newburyport as we open our doors to the community to share food, music and Greek culture. We are adding more food, more music, dancing and more FUN to celebrate this milestone year. Check back here for times and details over the coming weeks.
Parish Resources

Weekly Sunday Bulletin View the parish weekly news bulletin online, includes news and events.

Monthly Bulletin - The Beacon
Shining Forth the Good News!

Orthodox Marketplace - The official online store of the Greek Orthodox Archdiocese of America.
Send an Iconogram Send a message to a loved one or a friend in celebration of a name day, feast day, or sacrament.

Annunciation Online "Like" our Facebook page so that you may be kept up on services, events and activities.

Online Chapel