Contact Us
We always welcome questions, comments, and suggestions regarding our web site, parish, or the Orthodox faith in general. We will make every effort to respond to you within a reasonable amount of time, though please be aware that the number of inquiries received will affect response time.
Annunciation Greek Orthodox Church
Street Address & Mailing Address:
7 Harris Street
Newburyport, MA 01950
Phone: (978) 465-5757
Fax: (978) 654-3210
Email Contacts:
General Office Staff (for general information)
agocport@gmail.com
Rev. Dr. Costin Popescu, Presiding Priest (for confidential requests and information)
fr.costin@gmail.com
Parish Ministries & Organizations
Parish Council
Jennifer Cooper - president
jennifercooperagoc@gmail.com • (508) 494-8822
Ladies Aid Society
Daphne Tikellis • arnie24@comcast.net • (978) 270-6089

Men's Club
Arthur Housianitis • houville3@gmail.com
John Housianitis • JCHdagreek@aol.com

Nicholson Hall
Sandy Gearhart, Hall Manager • slbarakis@gmail.com • (617) 974-1580
Melinda Patrick • (617) 974-1580
Sunday School
Melinda Patrick • melrosepat1954@gmail.com • (617) 974-1580
JOY Program (Junior Orthodox Youth)
Maria Connor • mariaconnor@comcast.net • (978) 465–2554

GOYA (Greek Orthodox Youth of America)
Diane Hansen • dvhansen@verizon.net

St. Basil's Ministries
Cathleen Chadwick • junecate52@yahoo.com
Daphne Tikellis • arnie24@comcast.net • (978) 270-6089
Stewardship
Cathleen Chadwick • junecate52@yahoo.com
Save the Date
Sunday, February 3rd - Super Sunday Cook-off
Get an early start on your Super Bowl celebration during this special coffee hour offering delicious soups in our annual Super Sunday Cook-off. All cooks and tasters alike are welcome to participate in this event and enjoy time together. A suggested donation of $5 pp.
A prize will be awarded to the winning cook! See details and sign-up sheet for soup entry here.
Sunday, February 10th - St. Basil's Winter Tea
"Our Winter High Tea is coming soon!" We'll be having an assortment of scones, muffins and pastry as well as tea sandwiches and a decorated cake on each table. This will be a fundraiser for St. Basil's Hall.
You and your family or friends are invited to sponsor a table for this year's tea! Please contact Andrea Jones if you are interested. This will involve setting one table for 8 total seats with a tablecloth, cutlery, napkins and a centerpiece of a decorated cake (can be purchased or homemade).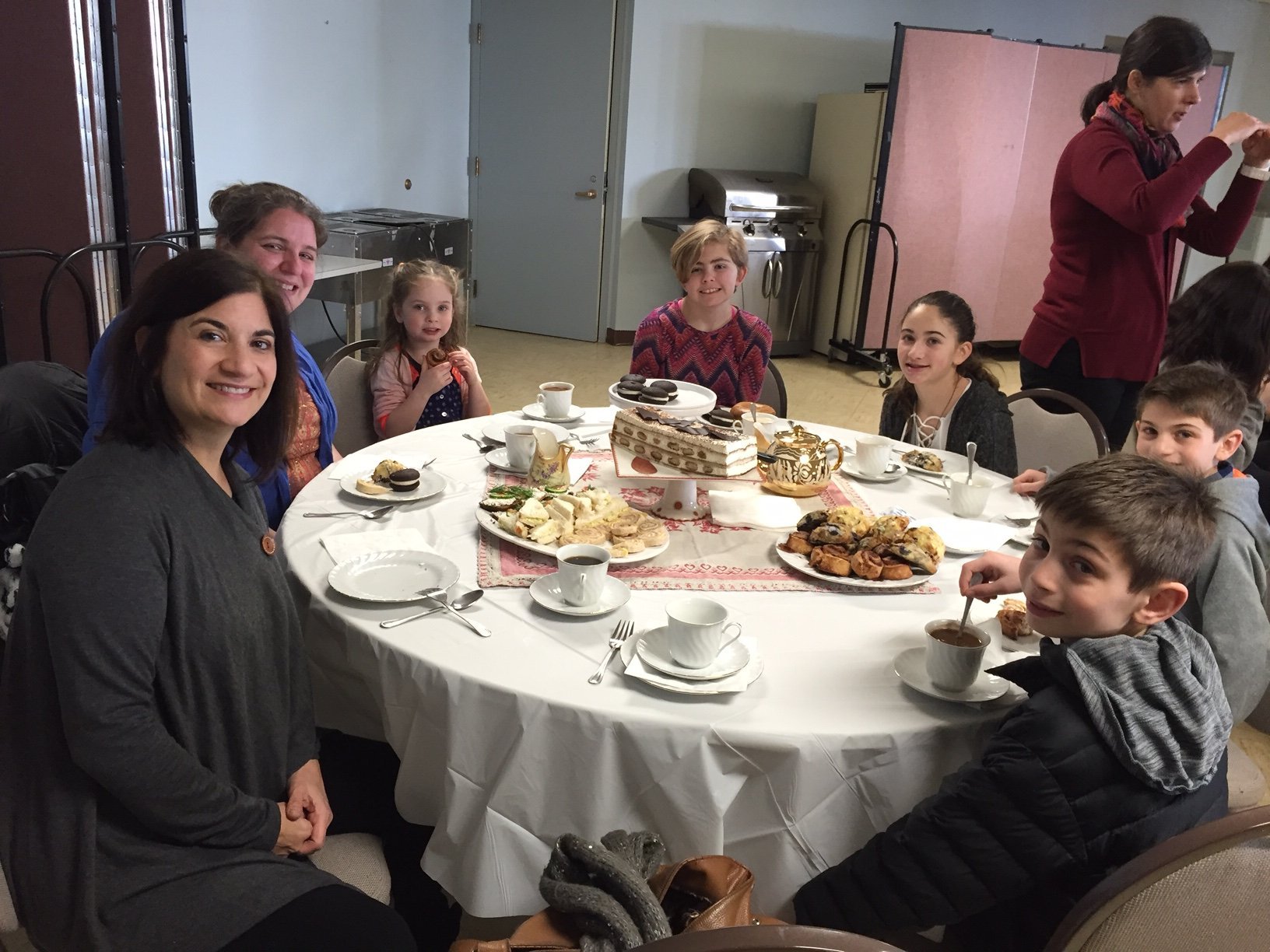 Parish Resources

Weekly Sunday Bulletin View the parish weekly news bulletin online, includes news and events.

Monthly Bulletin - The Beacon
Shining Forth the Good News!

Orthodox Marketplace - The official online store of the Greek Orthodox Archdiocese of America.
Send an Iconogram Send a message to a loved one or a friend in celebration of a name day, feast day, or sacrament.

Annunciation Online "Like" our Facebook page so that you may be kept up on services, events and activities.