Resources and Links
Patriarchate, Archdiocese & Metropolis
Online Stores
Online Radio Stations
Save the Date
July 27, 28, 29 - Greek Food Festival
Mark your calendars for this annual event on 7 Harris Street, Newburyport as we open our doors to the community to share food, music and Greek culture. We are adding more food, more music, dancing and more FUN to celebrate this milestone year.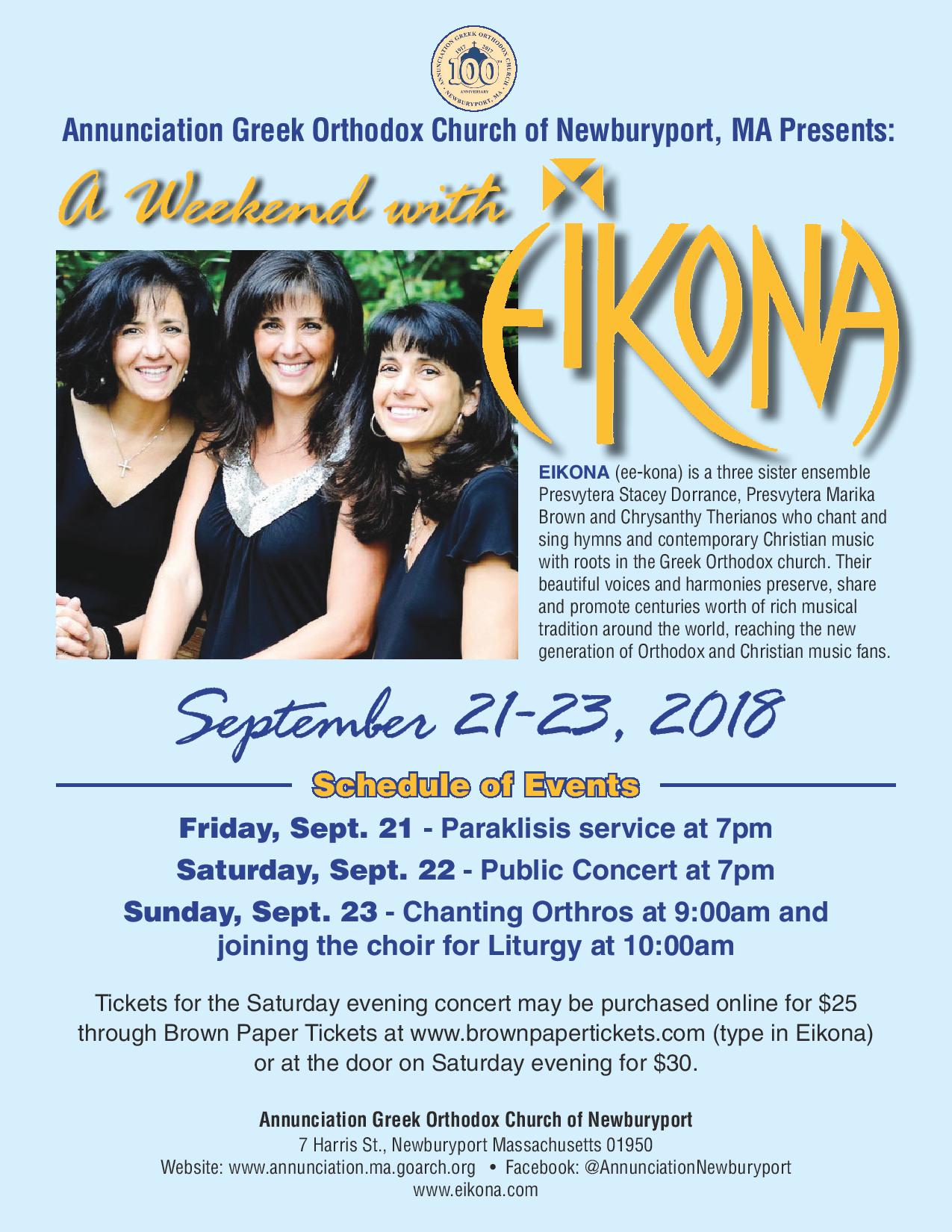 Parish Resources

Weekly Sunday Bulletin View the parish weekly news bulletin online, includes news and events.

Monthly Bulletin - The Beacon
Shining Forth the Good News!

Orthodox Marketplace - The official online store of the Greek Orthodox Archdiocese of America.
Send an Iconogram Send a message to a loved one or a friend in celebration of a name day, feast day, or sacrament.

Annunciation Online "Like" our Facebook page so that you may be kept up on services, events and activities.